Experts recently gathered at RightsCon and when speaking about digital rights, participants want us to focus less on existential threats, and more on the harms here and now.
---
Read why the co-chair of an independent tax commission thinks our focus should be on squeezing more from big business and billionaires.
---
What impact does the European Union's foreign aid budget have on the countries it's designed to help? A new audit finds the budget lacks transparency so measuring impact is sometimes impossible.
---
While around 1300 of us gathered for Extractives Industry Transparency Initiative´s (EITI) Global Conference in Dakar, let's not forget that Senegal has still not honored its commitment to increase transparency in fisheries. Last year, Fisheries Industries Transparency Initiative (FiTI) International Board urged national authorities to complete the remaining sign-up steps, but no tangible progress has been achieved.
---
This advocacy paper presents opportunities to strengthen beneficial ownership transparency through the United Nations Convention against Corruption processes.
CHANDLER FOUNDATION:
Leslie Lang Tsai (our steering committee member) joins Jim Anderson from the World Bank in previewing topics to be covered in the upcoming Anticorruption for Development (AC4D) Global Forum: Restoring Trust
---
FOREIGN, COMMONWEALTH & DEVELOPMENT OFFICE:
The government has collaborated with prosecutors, the Law Commission and the private sector to introduce the biggest reform of the identification doctrine – legislation used to hold companies criminally liable for offences – in more than 50 years.
---
LUMINATE:
Toyin Akinyi, Africa Director, and TAI Steering Committee Member, reflects on recent elections in Kenya and Nigeria and urges more inclusive approaches, including more youth engagement. "Governance can no longer be an exclusive club."
---
MACARTHUR FOUNDATION:
How can organizations achieve their goals without compromising operational efficiency? Ken Jones discusses why they increased the amount of money for "indirect costs" in their project grants from 15 to 29% in order to support sustainable growth.
---
OPEN SOCIETY FOUNDATIONS:
George Soros calls attention to the growing challenges posed by AI, climate change, and the war in Ukraine.
The Global Fund for Women launched The Feminist Accountability Framework (FAF), a plan to help move the Generation Equality Forum (GEF) from promises to action co-designed with 22 grassroots organizations in the Global South.
---
With more dollars heading toward environmental issues, Michael Kavate details an explosion of pooled funds seeking to help donors engage with complex problems and front-line communities.
---
A new Moving Toward a Model of Locally Led Development report says USAID provided $1.6 billion of direct funding to local organizations in the 2022 fiscal year — around 10.2% of all eligible funding. Back in 2021, the agency set a target for 25% of its funding to go to local organizations by 2025. A long way to go.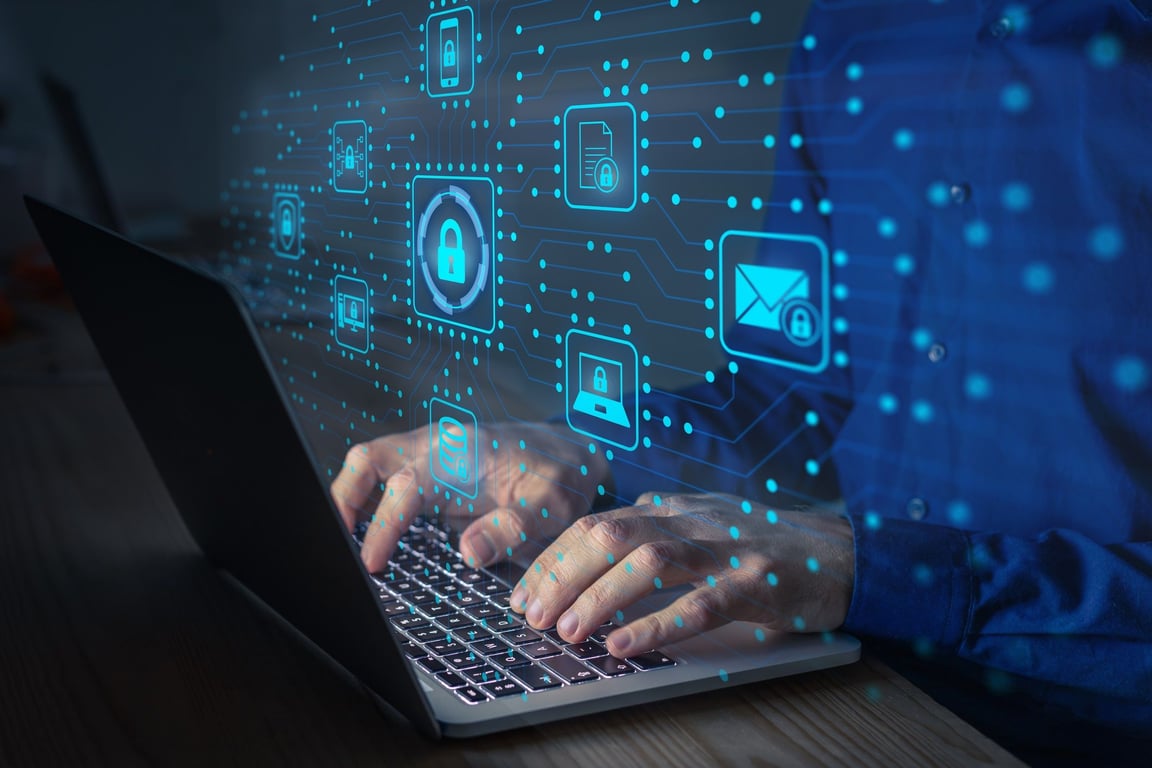 New technologies and digital rights
Indonesia's new criminal code will put online speech "under attack," warns Damar Juniarto, a leading media freedom advocate, noting provisions open to abuse that outlaw online content that could cause "humiliation to the government or state institutions," and that criminalize spreading "fake news." The criminal code ties in with new tech laws to force foreign tech platforms to remove content at the government's request.
In light of such legislative shifts in Indonesia and many other jurisdictions, no surprise that UN experts are calling for greater transparency, oversight, and regulation to address the negative impacts of new and emerging digital tools and online spaces on human rights.
Switching continental perspectives, a participatory process with Association for Progressive Communication member organizations and the Latin American Institute of Terraforming has led to joint input for the new UN digital governance process: the Global Digital Compact. They highlight the socio-environmental impacts of digitization, which will likely resonate with Paz Peña Ochoa who wants to understand if there is hope in the digital technologies to mitigate the climate and ecological crisis. But, the most important question for her relates to power in these processes. Her book, in Spanish, 'Tecnologías para un planeta en llamas' is available here.
Over 150 experts from different disciplines sign on to a strong statement from the Conference on Fairness, Accountability and Transparency on AI harms and policy.
---
The UK Prime Minister is urged to fill the government's anti-corruption champion role that has been empty for a year.
---
Consultancy giant McKinsey has been charged over its role in South Africa's "state capture" scandal. It is now added to a case on alleged looting of public contracts.
---
Reporters Shield is a new organization seeking to protect media outlets and journalists globally from SLAPPs. See how its members receive a combination of training and legal assistance to face lawsuits designed to financially overwhelm reporters and silence their coverage.
---
JOBS AT TAI MEMBERS
Job postings at Hewlett Foundation - ONGOING

Job postings at MacArthur Foundation - ONGOING

Job postings at Open Society Foundations - ONGOING

Job postings at Luminate - ONGOING

Job postings at Ford Foundation - ONGOING

Job postings at FCDO - ONGOING

Job postings at Skoll - ONGOING

JOBS LISTINGS
Multiple positions, David and Lucile Packard Foundation

Head of U.S., Open Contracting Partnership
CALLS / OPPORTUNITIES
The European AI & Society Fund is launching the Ecosystem Grants programme, making grants of up to €30.000 available to civil society in Europe to shape Artificial Intelligence to better serve people and society.

The Caribbean Climate Justice Leaders Academy is a fully funded opportunity for young Caribbean activists and community leaders to learn about Climate Justice, engage with global policymakers, and promote climate action at UN's COP28 - funded by TAI member Open Society Foundations.
CALENDAR
Philanthropy Transformation Initiative Report Launch, Tuesday, 20th June 2023, 2:00 PM - 3:00 PM (UTC+02:00)
Reviving News Media in an Embattled Europe, 21st June, 9:00 AM ET/ 3:00 PM CEST
Building a transparent and accountable Ukraine: key steps to recovery, Friday 23 June, 08:45 - 14:30 BST, EBRD headquarters - 5 Bank St, London E14 4BG

The Leveraging Transparency to Reduce Corruption "reflection" webinar; Tuesday, June 27 · 8 - 10am EDT.
Report launch: Financial secrets and shell companies: Evidence for anticorruption companies, Tuesday June 27, 5.00 PM
Anticorruption for Development (AC4D) Global Forum: Restoring Trust, World Bank, June 26-27, 2023 - Washington DC

Conference on the future of AI – and what this means for (countering) disinformation, June 29, Brussels, Belgium

Festival de Datos, 7–9 November, 2023 | Punta del Este, Uruguay

2023 #ShiftThePower Summit, Bogota, Colombia, December 2023

WINGS Forum 2023, October 3-5, 2023, Nairobi

EDGE Funders Annual Conference "Funding Boldly: Systemic Change and Alternatives," 18-20 October 2023