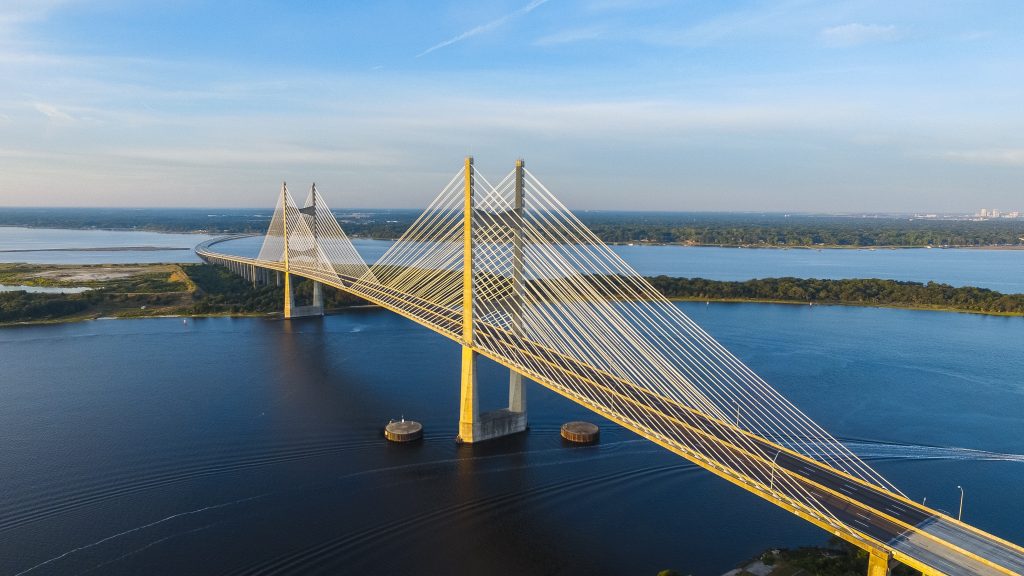 Photo: Unsplash
Our 5 November webinar explored the details and lessons from the TABridge Mentorships that ran from March to September, 2013. During the project, six mentors worked with nine different transparency and accountability groups, helping them integrate technology into their work in a strategic context.
During the webinar, Tunji Eleso discussed mentoring Ndifuna Ukwazi as they engaged with poor communities in South Africa, helping local councils to demand the public services to which they are entitled.

Jecel Censoro (@JecelC), the Coordinator of Checkmyschool, talked about their experience working with mentor Gabriela Rodriguez to maximise the quality and usage of the digital platforms at checkmyschool.org.
We also provided participants with the greatest impacts and lessons from the 2013 Mentorship, drawn from a September meeting at T/AI in London.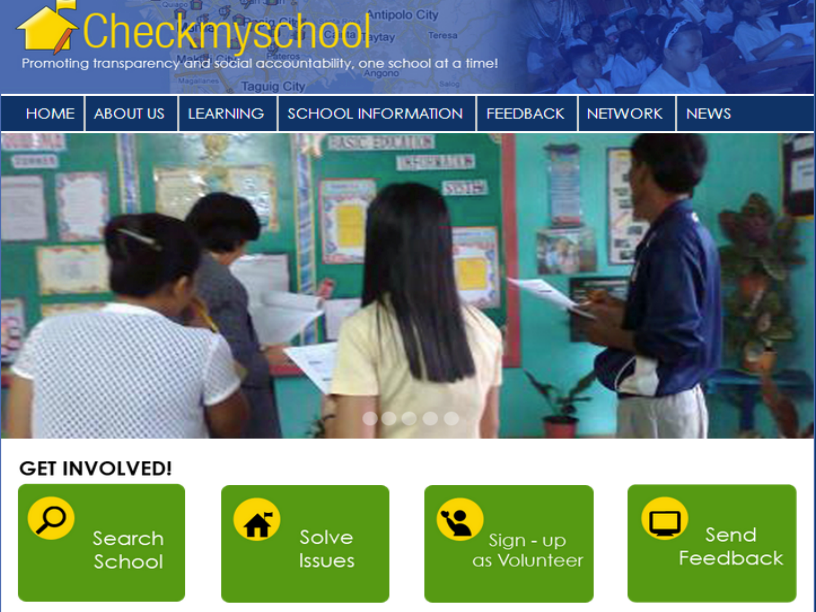 Examples of Mentorship Impacts:
Individual – e.g., Gained flexible project management skillsIMG_2855
Organisation – e.g., Ability to strengthen connections between tech projects and organisational strategies
Program – e.g., Techniques to connect citizens to open-data projects
Assets – e.g., Guide to creating a testing plan
Mentor Challenges:
Competing with other organisational priorities
Honoring language/cultural differences, particularly around buzzwords and jargon
Overcoming bandwidth barriers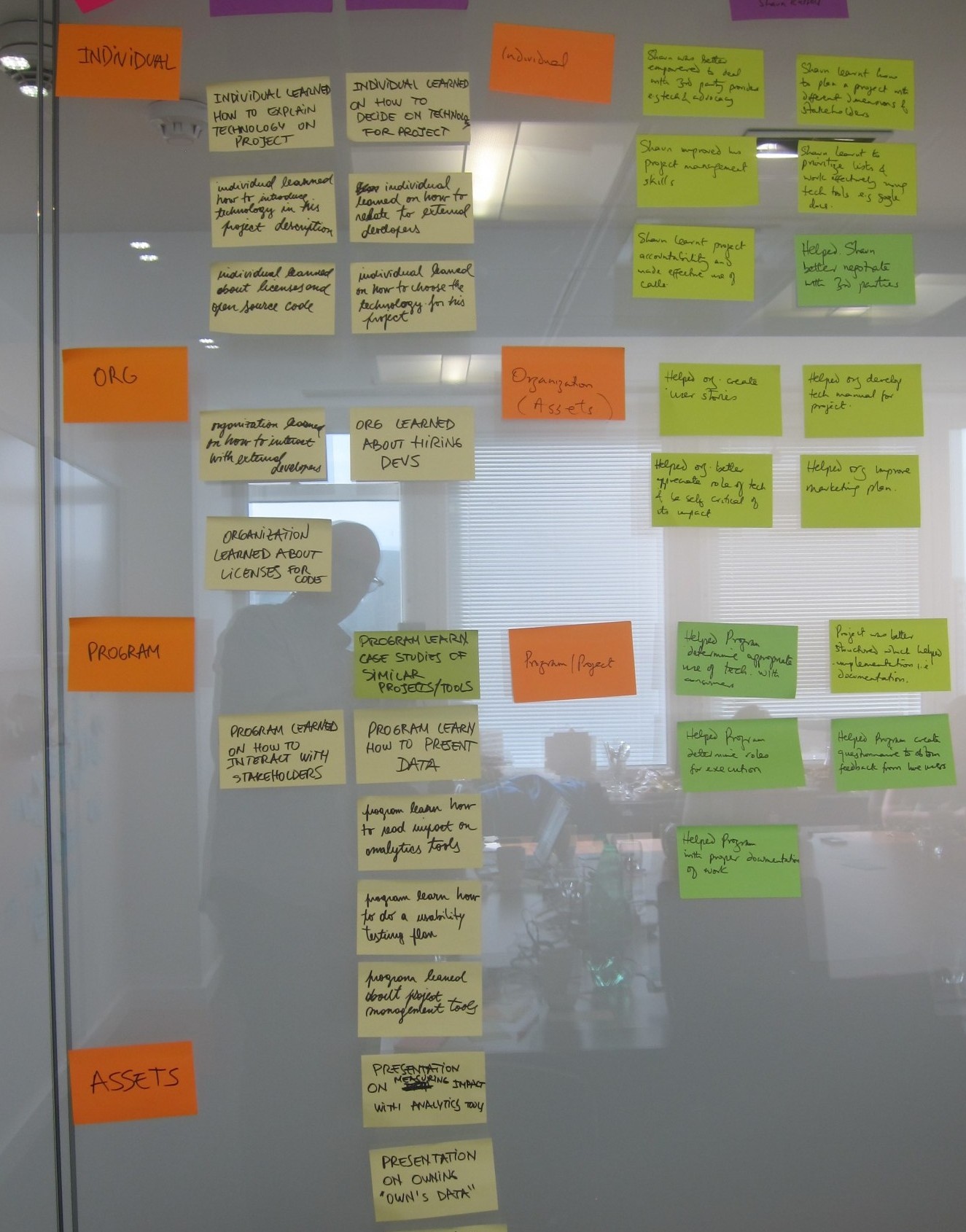 Working remotely – mentors and mentees were geographically distant
Working within compressed time lines
Good Mentor Traits:
Has strong communication and listening skills
Has experienced failure
Has a passion for sharing knowledge
Knows when to say 'I don't know'
Can act as a node or connector
Good mentee (both individuals and organisations) traits:
Can clearly articulate their questions and challenges, and ideally their needs
Can invest adequate time and resources to do the capacity-building work
Can be transparent about internal issues or challenges
Is willing to share organisational processes and knowledge
Is self-motivated and self-directed in accomplishing tasks
Overall lessons from the mentorship programme:
Important to build a community of mentors that are in communication and can help each other out.
Establish a strong communication discipline early (routine emails, contact touch).
There is a real thirst for mentoring on technology projects.
Even remote mentoring can have a big impact (though a site visit is worth the investment).
Making peer connections is invaluable.
The mentors were drawn from the TABridge community and events. They were:
Lucy Chambers (@lucyfedia) is the head of the Knowledge Unit at Open Knowledge Foundation, which supports data users by organising training via School of Data and building software tools to fix data problems.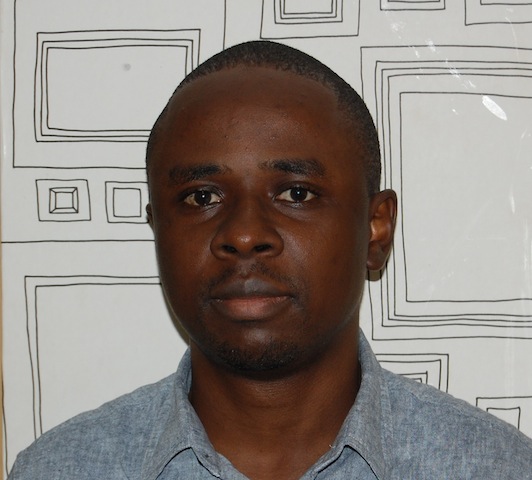 Tunji Eleso (@etcho3) is Director, Pre-Incubation at Co-creation Hub Nigeria an experienced strategy and business support professional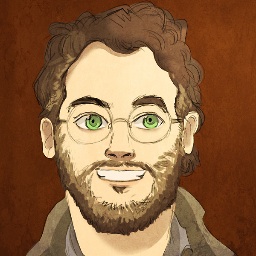 Mikel Maron (@Mikel) makes beautiful trouble with maps at http://groundtruth.in/ and http://hot.openstreetmap.org/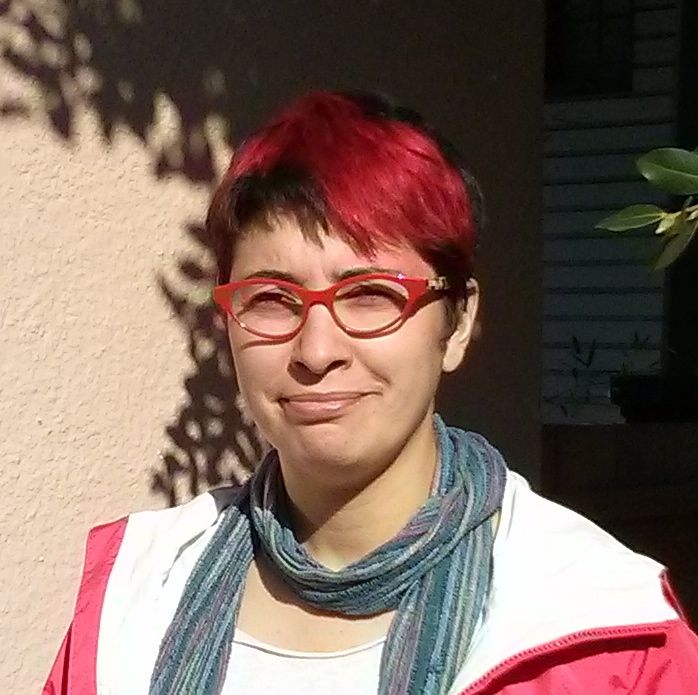 Gabriela Rodriguez (@gaba) is an activist and hacker that has been building software for the last 15 years. She works with open data and participatory systems with the organization DATA in Uruguay.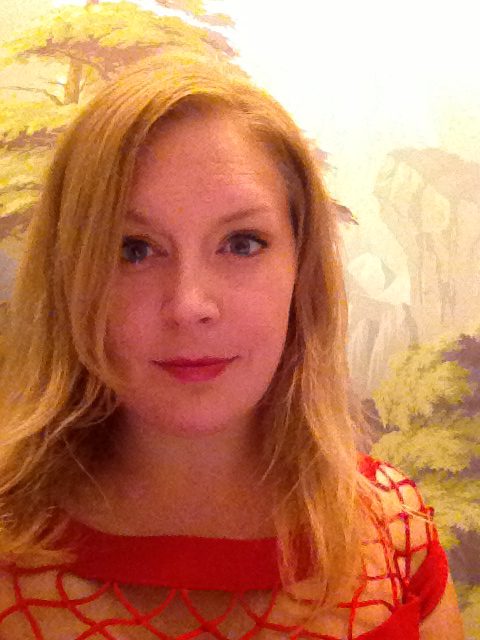 Sarah Schacht (@sarahschacht) is an open governance advisor to CSOs and governments, currently authoring a book on open government trends.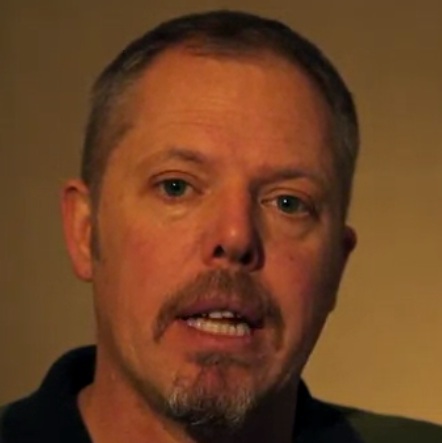 Dirk Slater (@fabrider) works with grassroots activists and advocates to harness the power of information by gathering, packaging, distributing and protecting it through his consultancy, Fabriders.

The project was designed and managed by Allen Gunn (Gunner, @Allengunn) of Aspiration. He also convened and facilitated the mentors meeting and provided strategic support and advice to the mentors.
To view a recording of the webinar, click here
Other posts about mentoring on this website:
MENTORS' LESSONS: CHECK FOR STRATEGY "DISCONNECTS"
MENTORS' LESSONS: PUTTING TECH SECOND
DIRK SLATER: ON MENTORSHIPS AS AN EQUAL EXCHANGE
CAN YOU HEAR ME NOW? MENTORING FROM A DISTANCE