Published January 21, 2020
Highlights
Leaking credibility
Open up or else
Must watch TV
Crystal ball gazing
TAI Spotlight: TAI's unconventional role in the Transparency, Accountability, and Participation (TAP) field
Leaking credibility
The Luanda Leaks are the latest example of large-scale data dumps being used to uncover deep seated corruption and state capture. This time Africa's richest woman, Isabel dos Santos, is in the spotlight; her claims of all wealth resulting from legitimate business activity stretched gossamer thin. So much to this story: reminders of the need to scrutinize contracts, the fiscal implications for the Angolan state, and the value of careful and collaborative investigative work. However, perhaps above all, a timely reminder of the importance of whistleblowers and of platforms such as the Platform to Protect Whisteblowers in Africa that first received the data files.
Meanwhile, back in Luanda, Austin Doctor wonders if the government's associated anti-corruption drive is for real or for show. That concern will resonate with Abigail Bellows who notes that while public anger at corruption is driving political change at an historic rate, it is not necessarily producing sustained reform. She makes the case that a divide between elite anticorruption CSOs and grassroots mobilizers and suggests some ways to bridge it. Also check out these three case studies on grand corruption and the Sustainable Development Goals.
Anger at corruption (and a "rigged" system) is often exploited by populist leaders, who may subsequently undermine or politicize reform. What to do? Robin Varghese and Sarah Pray of the Open Society Foundations share ways we can tamp down growing populism and seek to ensure fairer outcomes from policymaking. What of populist tendencies to clamp down on parts of civil society? The International Civil Society Centre, JustLabs, and Heinrich-Böll-Stiftung have collated 14 inspiring case studies which illustrate strategies, tools, and recommendations to help overcome shrinking space. On similar lines, Frontline Defenders release their year-end review of challenges (low visibility for critical human rights issues, physical and digital security threats) and successes (greater focus on psychosocial security and wellness, emergence of sub-regional networks) for human rights defenders around the world.
Focusing in on digital protection, India is planning to legislate its version of the EU's General Data Protection Regulation (GDPR) with provisions that treat the data generated by its citizens as a "national asset". Amid such developments, Kimberly Nevala examine opportunities and threats in AI and data governance, while Michael Cañares shares three initiatives that illustrates the confidence-building role of data empowerment in personal and community wellbeing.
Open up or else
A welcome development to see Italy finally introduce sanctions for high level officials who fail to comply with proactive disclosure obligations or "refuse, defer or limit" access to information requests. A small but awaited step to put Italy's freedom of information regime in line with international standards.
Of course, it's not just getting access to info but having relevant info in the first place – a challenge for too many marginalized communities. Sharing their vison for open government in the year ahead, the Open Data Charter team argue that there is still much to do to properly reflect gender and LGBTQ concerns. Some inspiration on the former might come from new research by EqualMeasures2030 which explore opportunities for engaging women's rights organizations in open government processes and offer a framework for learning across contexts.
Long Read: Europe's burden: Promoting good governance across borders
Alina Mungui Pippidi investigates the efficacy of the European Union's promotion of good governance through its funding and conditionalities both within EU proper and in the developing world. The evidence assembled shows that the idea of European power to transform the quality of governance is largely a myth.
Must watch TV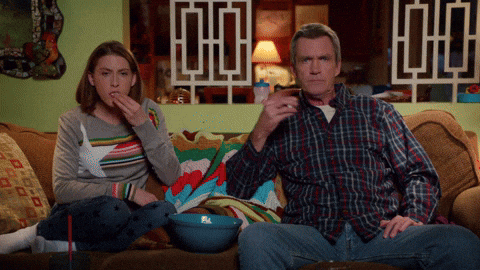 TV series and movies are not the only things Netflix streams that merit watching. Tax Watch Governance alleges the firm has channeled approximately $430m in non-U.S. profits into tax havens by exploiting tax law loopholes, generous relief and rebates, and double dipping tax credits. In response to widespread tax avoidance practices, Turkey is the latest alongside the likes of Spain, Italy, France, and Hungary to propose or adopt a digital services tax. The tax will apply to interactions conducted on digital platforms regardless of where the company is based. Meanwhile, a UK tax data sharing agreement with Russia should mean greater scrutiny for businesses in Europe, while increased enforcement efforts may help address VAT fraud in the EU, which is partly responsible for the EU's misreported self-surplus.
Looking at the big picture, Clearly Gottlieb highlight four trends in international tax: increased enforcement efforts, significant changes to tax systems, the possible emergence of a minimum tax system, and the reshaping of the global tax system for the digital economy.
Taxing natural asset development also helps, so Guinea, Liberia, Niger, Mali, Madagascar, South Sudan, Sierra Leone, and Zimbabwe will welcome €1.2m from the African Development to train policymakers in the extractives sector over 3 years. Will international investors keep backing extractive industries? Perhaps not those that are coal or oil based. Investment giant BlackRock this past week joined Climate Action 100+ and made sustainability and climate risks key tenets of its investing strategy, exiting certain investments in thermal coal and other high environmental risks. As climate activists rightly point out, the firm is far from divesting in all natural gas and oil, but perhaps a spark for other investors to make similar moves.
Crystal ball gazing
Still early enough in the year for a little prognostication. What changes to expect in the philanthropic sector in 2020? The Johnson Center at Grand Valley State University reveal 11 trends to watch from embracing data science to more attention to trust-based philanthropy approaches, plus potentially tougher times for philanthropic infrastructure organizations – so getting our attention! (More on trends under Essential Listening). Certainly participants and organizers of the Pathways to Power Symposium hope that philanthropy, including community foundations and Southern place-based grantmakers, will shift more power to the field.
Looking to government donors, Abby Young-Powell sees that the era of stand-alone global development may be ending but offers some lessons for the possible Department for International Development (DFID) and Foreign & Commonwealth Office (FCO) merger. Hopefully donor transparency will survive any of such shift. In the meantime, Publish What You Fund has published its latest review of UK Aid transparency – DFID still leading the way.
Looking to turn your learning into action in 2020? Anne Maftei, Kristen Schlott, and Ravi Chhatpar bust three common organizational learning myths and offer tips for improving organizational learning practices. Learn more from these Global Fund for Community Foundations resources and USAID's Journey to Self-Reliance learning agenda questions. These cover a range issues of interest to TAI members, including field capacity, funder exits, public financial management, domestic revenue mobilization, and measuring a funder's contribution to systems-level change.
Essential Listening: Trends shaping the decade ahead
FHI 360's Chief Executive Officer, Patrick Fine, talks with outgoing President and Chief Executive Officer of Save the Children US, Carolyn Miles and President of the Center for Global Development, Masood Ahmed about the progress and achievements that have been made in global development, the pressing challenges ahead, trends shaping the next decade, and questions for the global development community to address in the future.
TAI Spotlight: TAI's unconventional role in the Transparency, Accountability, and Participation (TAP) field
Influencing Funders: TAI's Unconventional role in the Transparency, Accountability, and Participation (TAP) Field| Transparency and Accountability Initiative (TAI)
In the final part of this blog series on influencing (read the first part and second part), our Monitoring and Evaluation Fellow, Mavra Zehra shifts her focus to TAI, analyzing our atypical role in the TAP field.
Program Directors Reflect on Learnings and Paths Forward | MacArthur Foundation
The foundation's program Directors reflect on the state of their fields, learnings and paths forward for their programs in 2020. Read about each of their perspectives when you click the link above.
Seven habits of excellent work with grantees: Practical tips for program staff | Hewlett Foundation
Check out this new resource from Hewlett foundation as they provide an excellent guide for program staff who want to improve their relationships with their grantee partners.
Calls and job listings
Job postings at International Budget Partnership (M&E positions too) – Ongoing
Job postings at Ford Foundation – Ongoing
BetterTogether Challenge for innovators – Ongoing
Democracy Fund: Sr. Associate, Strategy & Learning – Ongoing
Communications Production Manager at Data & Society Research Institute – Ongoing
Independent evaluator for OCP's BHP Foundation program – January 24, 2020
Call for proposals for Education Out Loud transnational advocacy grants – January 31, 2020
Head of HR Operations for OSF U.S. offices – January 31
Program Officer for 6 months on OSF Economic Justice Program – January 31
Civic Tech Pitch Competition – January 31, 2020
Practice Lead – Research at Water Witness – February 6, 2020
$2.5 million support for 32 partner research projects on health, water and sanitation, agriculture, and economic growth in developing countries – February 10, 2020
From Open to Inclusive Government: Global Innovate and Learn grant – February 14, 2020
Call for suggestions on Humanitarian and Development Data Forum agenda – May 2020
Proposal Submission for the 2020 Summer Evaluation Institute – June 7-10, 2020
Human Rights Litigation Summer School at Berlin, Germany – June 8-12, 2020
Amartya Sen Essay Contest 2020: Illicit financial flows – August 31, 2020
Calendar
WinterSchool for Thinktankers at Geneva, Switzerland – February 2-8, 2020
Feedback+San Juan: Listening Reimagined – February 26-28, 2020
The Impacts of Civic Tech Conference (TICTeC) – March 24 – 25, 2020 (Reykjavik, Iceland)
EGAP Learning Days workshop – March 30-April 3, 2020 (Addis Ababa, Ethiopia)
Frontiers of Social Innovation: People, Power & Resources: The Redistribution Wave – 12-14 May 2020 (Stanford University, California, USA)
Transparency International: 19th International Anti-Corruption Conference – June 2 – 5, 2020 (Seoul, South Korea)
Women and Girls Africa Summit – June 9-12, 2020 (Durban, South Africa)
RightsCon 2020 – June 9-12, 2020 (San Jose, Costa Rica)
Humanitarian and Development Data Forum – November 2-4, 2020 (Chambery, France)
International Open Data Conference –November 18-20, 2020 (Nairobi, Kenya)