Published July 28, 2020
Highlight
Power of the pen (and a good disguise)
And yet the money flows…
Who checks the strong men?
Measurable progress?
Money matters
Money worries
TAI Spotlight: Governance and social movements: How funders can help bridge an unnecessary divide
Even more than usual in today's TAI Weekly as we are about to go on an August break. Don't worry – we will continue to track news, research and events and share via social media throughout the month and can you gear up for a bumper Weekly return to your inbox on Tuesday, September 1st.
Power of the pen (and a good disguise)
Photo via Gianni Franco
We start this week with testament to the importance of investigative journalism. The Organized Crime and Corruption Reporting Project (OCCRP) uncovers shady dealings at the International Civil Defence Organization (ICDO). Although the ICDO has all the trappings of any other intergovernmental body, the investigative team claim its projects are almost exclusively Russian, with much of the decision-making happening in Moscow. In addition to acting as an instrument of Kremlin foreign policy, OCCRP found the organization has also been a source of personal enrichment for well-connected Russian officials.
In another exposé, Nick Schwellenbach and David Szakonyi revealed how two Chinese state-owned tech companies obtained millions in US government Paycheck Protection Program loans that were meant to help struggling small businesses – undermining Trump priority of maintaining U.S. technological edge over China. Meanwhile, Kloop published a data-driven investigation revealing how a handful of local Kyrgyz businessmen allegedly used multiple companies to bid on public contracts to their advantage.
What of past investigations? We saw evidence of their "long tail" effects this week as Goldman Sachs agreed to return $3.9 billion to Malaysia following from the 1MDB scandal. Similarly, the Ammannet.net expose uncovering corruption within Jordanian elites appeared to change little at first, but now a new anti-corruption campaign is leaving the country's previously untouchable business and political elite shocked at raids of their homes and offices.
For their part, Victoria Bassetti, Kelsey Landau, and Joseph Glandorf recap the Luanda Leaks corruption 'master class' from the Dos Santos family, explaining what the Luanda Leaks tells us about fighting environmental corruption.
Not that the media is always a force for good. Despite prevailing democratic freedoms in Ghana, Joseph Yaw Asomah's allege the country's private media may be aiding corruption with "biased reporting, propaganda peddling, indulgence in corruption, weak investigative journalism, and limited follow-up reporting."
On a more positive note, checkout Solutions Journalism network's Solutions Story Tracker database to source and create solutions-focused content in response to social problem.
And yet the money flows…
What of investigations in the extractives sector? The South African mining industry is under fresh scrutiny two years after an investigative report exposed over a billion dollars payouts from British mining companies. Oxpeckers look into where all that money went. An investigation shows how lack of transparency resulted in communities and stakeholders not benefitting from royalties. These revelations come out while South Africa is working on overhauling their mining industry. It's primary aim? Matshidiso Dibakwane and Mashudu Masutha explain its intention to benefit people who were disadvantaged under colonialism and apartheid.
Some encouraging energy news out of Armenia this past week: EITI reports that the country is on a fast track toward greater transparency and has made strides toward mining sector reform.
Alex Gillies reviews a series of investigations into corruption impacts of national oil companies, showing a global reach of extractives corruption — stretching from Brazzaville to Miami. It is an impact felt acutely in Milan this week, where the prosecution in the long-running ENI-Shell Nigeria oil block corruption case called for prison terms for Shell Executives.
And despite rumors of the world seeing "peak oil", banks are not seeing the death of fossil fuels yet. French oil giant Total confirms it has secured $15bn in financing to develop liquefied natural gas in Mozambique despite concerns over the collapse in oil prices and insurgency in the province home to production. Yet what happens if shareholder pressures lead to disinvestment from oil/gas? One risk could be more firms going into private hands and escaping public scrutiny.
Who checks the strong men?
Nic Cheeseman, Jonathan Fisher, Idayat Hassan and Jamie Hitchen look at how WhatsApp is shaping democracy in Africa, arguing that viewing the app as a source of political turmoil or liberalisation technology is much too simplistic to capture the complexities of the impact on the ground. Meanwhile, protests demanding the dissolution of parliament and electoral reform continue in the Democratic Republic of Congo, with the latest demonstrations organized by the Catholic church. In Tanzania, UN experts urge the government to end its crackdown on civic space and step back from 'draconian' measures rushed through Parliament "without meaningful consultations."
Glenn Tiffert, Edward Lucas and Martin Hála and analyze in turn the compromising effects of China and other authoritarian regimes on democracy and the integrity of civil society organizations that democratic societies depend on for knowledge production (including universities, publishers, think tanks), how authoritarian powers subvert information systems of targeted countries, and the strategy they use to corrode and undermine the integrity of democratic institutions.
Is the European Union serious about insisting on good governance? Hungarian Prime Minister Viktor Orban suggests not as the last ditch EU COVID recovery financing deal comes without governance strings attached. The European Parliament is showing signs of pushing back on the deal accordingly, and Carnegie Europe's Raluca Csernatoni and Tania Latici argue that the European Parliament should be an important source of democratic oversight and accountability as the EU continues to pursue greater security and defense integration. Meanwhile, Lauren Keevill calls for a re-examination of how we approach transparency and social accountability in times of crisis and support for more responsive citizen-state relationships around the world.
To get a better sense of how civil society are responding to the challenges posed by COVID-19 check out Global Integrity's searchable database covering a wealth of COVID-19, fiscal governance, and anti-corruption articles, blogs, and more.
Will the pandemic's impact spur a shift in what's considered socially acceptable that extends beyond mask wearing to other forms of social accountability? The Corruption, Justice & Legitimacy Program has partnered with Accountability Lab's Integrity Icon program to understand how best to effectively monitor and evaluate change in social norms related to corruption. A grey literature scan on reveals limited resources available on data collection methods, monitoring approaches, and diagnostic tools re these norms. Are they missing anything? Contribute other resources to this initiative. Also, explore the unintended consequence of anti-corruption messaging in Nigeria and why some of these messages may encourage apathy and acceptance of corruption rather than inspire activism.
In Brazil, Claudio Ferraz, Frederico Finan, and Monica Martinez-Bravo find that policies passed during the military dictatorship ultimately resulted in greater local political competition, which yielded better governance, more public goods, and higher income levels by the 2000s. Makes for an intriguing read.
Measurable progress?
Transparency for development data is critical, both for donors and aid recipients. The 2020 Aid transparency index shows some improvements on this front, but there is still a need for greater involvement of aid recipients in this conversation. Could greater data transparency help get the Sustainable Development Goals back on track? Justin Moore argues that accurate data on actions that impact the SDGs are key to monitoring their progress. Example data gaps include "transparency of loans to governments, progress on returning stolen assets, multinational corporation tax payments and environmental performance."
Ryan Panchadsaram calls for more open access to COVID-19 data in the United States, where better data could lead to a smoother recovery.
Each locality is having to find its own path through this crisis. Curious to learn how to find, deconstruct and get involved in your city's budget process? Ariel Aberg-Riger presents an illustrated guide to understanding your city budget, why city budgets can be hard to understand, steps to becoming a better budget advocate, and how visualizing city budgets is one of many steps towards a truly accessible budget.
Of course, with greater access to data and technology tools often comes risk. This week's RightsCon conversations should offer the chance to dig into these trade-offs in more detail. For those interested in building responsible technologies and understanding the potential social impacts of their products, this free Ethical Explorer data tool can be a place to start. Amid great power rivalry on tech and data, Rana Faroohar spots an opportunity for the EU to push for an EU-US digital privacy agreement, digital tax deal and an independent bureau to address competition and transparency issues.
Money matters
Government data transparency is not just a public good — it can defend our societies against a variety of very real risks. The $2bn Wirecard fraud scandal is having real repercussions for Germany's financial sector and economic reputation. Shell companies and a lack of company ownership transparency helped perpetuate the fraud and Thom Townsend and Jack Lord call on governments to mandate the publication of data on company ownership information in all jurisdictions. One country already listening is Argentina. The country is finally taking steps to track money sent offshore, which accounts for roughly 40 percent of the country's $450 billion GDP – thanks to the new beneficial ownership registry.
Multinationals use some creative measures to avoid taxes; Nick Mathiason of Finance Uncovered explains the practice of indirect offshore transfers – buying shares of stock using a shell company based in a tax haven. His feature example is UK's Actis selling shares of Umeme, Uganda's power utility, via its company in Mauritius, thereby not paying $38m in capital gains tax to Uganda. To further complicate the picture, Andres Knobel explains the many nuances of "control" over a company — and what that means for determining beneficial ownership.
Foreign policy and development wonks are joining the calls for greater debt transparency and ending tax havens to fuel the COVID19 recovery. Even beyond the recovery, populist attacks on "globalism" bring a new urgency to the fight for fair taxation. Charles Kenny argues for increased global cooperation on tax havens in his "Manifesto for Globalization".
As the COVID19 response and recovery grinds along, can taxation offer an impactful solution? A report from the African Tax Administration Forum shows tax measures were among the most impactful and widely used tools in government tool boxes as they responded to the pandemic. The report also offers guidance on how to grant tax relief while still meeting revenue targets.
Taxation is used to generate revenue, but it is also critical to assure that those who struggle to get by are not expected to pay as much as those who are relatively well-off. John Kinuthia explains how the government of Kenya has modified tax practices to help small businesses and formal-sector workers with lower incomes during the COVID-19 fallout.
With all this talk of necessary actions on the government side, the question remains: what can civil society do to make sure the job gets done? One way to ensure that governments withstand opposition to tax reforms, IBP and ICTD suggest building broad coalitions to take control of the narrative and utilize political opportunities to keep the pressure on.
Money worries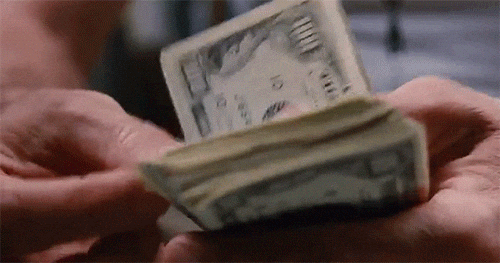 The UK announced a £2.9B ODA cut (almost 20% of their annual aid budget) as the government grapples with the economic fallout of the pandemic. Although not a surprising move, International Development Committee chair, Sarah Champion worries about the speed and lack of transparency on the decision and consultation.
The UK decisions are reflective of a harder funding situation writ large. What should nonprofits do? An expert has laid out some advice for fundraisers.
For inspiration, here's a "surreal famine-to-feast reversal" story. The New Press's James Phelan share how funders saved his organization from the existential threat of COVID-19 and now they can't keep up with surging demand for books on racial justice. More impact to be made field-wide as coalition of major impact investors (including two TAI members) seeking to build out the field made their first round of grants. Liz Longley highlights where the money is going and the impact the initiatives will have on public policy and urgent social problems.
What about the biases affecting funding? Kishshana Palmer and Ajuah Helton call on white leaders in philanthropy not to miss this chance "to make different choices about which organizations merit investment, about how the foundation is run, and about how to give employees outside the dominant culture an influential voice in decision making and leadership." Lori Villarosa of Philanthropic Initiative for Racial Equity also shares six transferable lessons on how funders can meet the moment of both the global pandemic and the solidarity movement to tackle racism.
James Magowan, ECFI, and Boris Strečanský reflect on scenario thinking sessions among the European philanthropic community that worked through uncertainties post-COVID. Check out the resulting PEX Philanthropy Resilience Storybook.
Finally, don't miss MERL Tech's four-part series that offers a baseline for the field tech-enabled monitoring, evaluation, research, and learning (MERL) in the last five years and inspiration for future practice.
Last Chance to Participate: Tell us what your nonprofit needs in the digital age
Have you considered what the future of work will look like for nonprofits? Respond to the TechSoup Survey on Nonprofit Technology to help funders get insight into the most impactful ways to allocate their resources. Closes this Friday, July 31st!
TAI Spotlight: Governance and social movements: How funders can help bridge an unnecessary divide
Governance and social movements: How funders can help bridge an unnecessary divide | Transparency and Accountability Initiative
The impacts of the coronavirus pandemic further reveal that governance concerns are far from parochial. They are essential to a well-functioning society, but how to leverage governance expertise in support of broader social change? TAI Executive Director, Michael Jarvis, highlights five ways funders can reinforce support to social movements in support of a new social contract.
No equality without everyone | Ford Foundation
In honor of the 30th anniversary of the Americans with Disabilities Act, Ford Foundation President, Darren Walker reflects on why disability demands justice. According to him, "Just like race, class, gender identity, sexual orientation, and immigration status, living with a disability is an intersectional identity." Learn more about the Americans with Disabilities Act (ADA) and its legacy from Ford's Marc Climaco.
Reinventing the journalism business model | Luminate
Luminate Managing Director Nishant Lalwani joined the ICFJ Global Health Crisis Reporting Forum for a discussion on reinventing the journalism business model, building audience trust and the role of tech algorithms.
Finalists named in competition for $100 million grant | MacArthur Foundation
Six bold solutions to critical social challenges have been named finalists today in MacArthur's 100&Change grant. Learn more about the six finalists here
A big step for global privacy rights | Open Society Foundations
Open Society Foundations' Vera Franz spoke to Malte Spitz, of the Gesellschaft für Freiheitsrechte, a German-based organization that defends human rights through litigation, about the Bundesnachrichtendienst (BND) act.
Job listings
Calls/Opportunities
Calendar