Published November 3, 2020
Highlight
Democratic Tremors
This Weekly edition comes out during US election day. Here's to hoping the process goes peacefully and the outcome is clear and accepted. TAI was pleased to join a host of different civic leaders in signing this joint, nonpartisan appeal for the rule of law to be upheld during this election process. TAI members Chandler Foundation, Ford Foundation, Hewlett Foundation and Luminate also signed on in their individual capacities. Even if all does go smoothly and the result is respected, Sam Levine calls America's democracy into question given limitations on those who can vote.
Switching continents, Patrick Karekezi is also calling to rethink democracy – this time in Africa. Events in Tanzania this past week proved a further warning sign with accusations of electoral fraud and worries of prompting a violent response. It is also increasingly difficult to speak up in Côte d'Ivoire politically divided civil society as concerns over election-related unrest roil a political crisis. No surprise then that panelists at a West African Civil Society Institute webinar on West African 2020 elections argued political space for opposition parties and popular movements is closing in Cote d'Ivoire and neighboring Guinea.
Essential Listen: Always retaining a long term view, the V-Dem Institute conducted a review of political parties worldwide and found that the Republican Party has shifted dramatically toward illiberalism and away from upholding democratic norms over the last decades. Listen to Anna Lührmann, V-Dem's deputy director, explain the scale of the shift on US national public radio.
Essential Watching: Author Kenneth C. Davis urges the importance of voting and protecting rule of law for democratic accountability as he introduces his new book, "Strongman: The Rise of Five Dictators and the Fall of Democracy," which looks at how Hitler, Mussolini, Stalin, Mao and Saddam Hussein seized power, crushed dissent, and brought about the deaths of tens of millions of people. It is not a pretty picture.
Beware the control freaks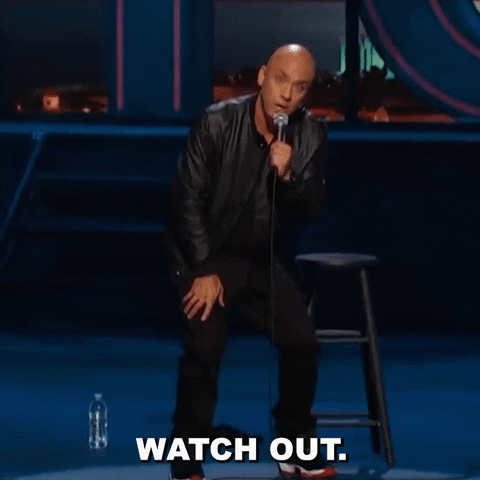 The pandemic is testing health systems around the world, but Marianna Belalba Barreto and Aarti Narsee reveal how much it is also undermining the health of civic freedoms. Many states are using broad and restrictive legislation to snuff out dissent. On African Human rights day, Amnesty International released a report on how African countries are failing their regional human rights bodies amid political headwinds.
One increasingly familiar tactic is social media or full internet shutdowns. This past week saw Tanzanian citizens face social media and internet blackout around the vote, reinforcing efforts to undermine freedom of expression and association. In Nigeria, the government is urging social media regulation in the wake of a deadly shooting during a protest to end police brutality. Nigeria's information minister, Lai Mohammed, says the government needs the ability "regulate what should be said and posted and what should not." CSOs decry the growing calls to introduce the Internet Falsehood and Manipulation Bill and note how Nigerians harness social media against police abuse. Joel Popoola charts a way to design and deliver a new Nigeria without social media misinformation, and Oge Onubogu argues that the Nigerian government's response to demands for accountable governance will serve as a powerful example for similar struggles "for democracy, accountability, nonviolence, and stability —across much of Africa."
Of course, not everything started with COVID-19. Some trends long preceded the current crisis. For example, a new Freedom House report shows internet freedom has declined for 10 straight years. Listen to Melissa Fleming of the UN describe how we can counter the current "infodemic" and future proof media freedom.
No follow through
Last week we noted the continued failure of the international community to agree reforms to digital tax and establishing a minimum corporate tax rate. The repercussions of that failure become more evident by the day. ActionAid research claims 20 countries in the Global South lose out on approximately $2.8bn in taxes from just three tech companies: Facebook, Google, and Microsoft. Since firms are not always obligated to disclose the specifics of their tax payments, very little is known about the extent of the gap between what should be paid and is paid.
Nor is it just big tech to blame. Maarten Hietland shares the results of a study from the Centre for Research on Multinational Corporations, which indicates that the Netherlands specifically has not followed through on its declared intention to sign fairer tax treaties with developing countries. Meanwhile Transparency International EU reveals that 11% of European Union and UK Banks' global operations were effectively tax-free due to profit shifting and ghost operations.
On a more positive note, Jonathan Weigel and Elie Kabue Ngindu share evidence from a policy experiment in the DRC that points to the participation dividend of taxation – whereby tax collection is found to stimulate citizen engagement and political accountability.
Turning to oil, gas and mining, David Manley, David Mihalyi, and Anna Fleming offer guidance for how governments should tax extractive industries during and after the coronavirus pandemic while Maira Martini calls for the adoption of beneficial ownership registries to improve transparency on company ownership and increase enforcement of foreign bribery laws.
And in a sign that patience can pay off, Publish What You Pay members in Burkina Faso secure around $20m for communities affected by mining five years after launching a campaign for 1% of companies' mining revenue to go to a community development fund.
Full Disclosure – the People behind TPA: Otto Saki on Inclusive Grantmaking – "Listen to the Field"
Are funders and philanthropy organizations really willing to be disruptive or imaginative and restore the legitimacy of citizen and community voices? Global Program Officer on Civic Engagement and Government at the Ford Foundation, Otto Saki, talks inclusive grantmaking and providing technical support to civil society in our latest TPA Disclosure series.
Corruption ebbs and flows
Last week, we mentioned concerns over corruption becoming a strategic risk for the European Union if rule of law is not upheld. Someone may have been listening as the EU takes action against member states Malta and Cyprus for their investor citizenship schemes that pose risks to security, transparency, and the bloc's values.
EU aspirant Moldova hoped to reinforce its credentials when it recently struck an agreement with the IMF on reforms to boost fiscal transparency, anti-corruption, rule of law and central bank independence. Now, the UNDP has urged the Moldovan government to invest in health services, the environmental transition, and e-governance to enhance transparency and accountability of public institutions and provide better access to citizens to participate in decision-making.
More worrying signs in neighboring Ukraine, however, the constitutional court's ruling that one of the top anti-corruption bodies' basic powers are illegal is considered part of a systematic campaign against anti-graft bodies.
Heading to the Americas, Sarah Chayes highlights strategic corruption that has historically weaved its way into key infrastructures in the U.S. The US Institute for Peace analyze anti-corruption mobilization in Guatemala, including major successes and challenges, while GRAIN explain how the use of georeferencing – a digital mapping tool for governments to register land ownership – risks only benefiting private landowners and depriving traditional people of their ancestral land across South America.
Not that such concerns are likely to slow a wave of digitization. Plus, benefits may now always skew against the public interest. Calum Rutter explains how a World Bank public finance management reform with the Pakistani state of Punjab involved digitizing aspects of public service delivery and boosted transparency through the use of citizen budgets.
Are you an "inny" or an "outty"?
Jack Nolan and Wendy Leutert disaggregate who is in and who is out in terms of participating in China's Belt and Road Initiative and highlight China's preference for "soft law" arrangements, such as MOUs. Charles Kenny and Ian Mitchell argue that the US and Europe should worry less about the scale of Chinese lending and rather increase their own engagement in offering financing for low-income countries.
Looking to prospects for more fundamental economic rethinks, Nenad Maljovid offers an alternative four-point framework for the potential of a citizen-led economic transition at the local and regional levels and eliminating the preexisting systems. Plus, we're intrigued to see the ideas that emerge from the newly launched Nawi Afrifem Macroeconomics Collective, working to build narrative and policies around economic justice through a pan-African feminist lens.
In the meantime, we can dive deep on fixing sector problems. Seek inspiration from civil society projects, such as Accountability for Water, which focuses on water security in Ethiopia, Kenya, and Tanzania.
Seeking permanence
A survey of over 250 U.S. foundation leaders reveals important shifts in philanthropic practice and priority but no surprise that more work is needed for power shifting and sharing with grantee organization partners (matches up with our Monitor edition on transparency and accountability funder shifts.)
One shift we hope to see made permanent is to provide more general operating support as a matter of course – one of the pledges that over 700 foundations made earlier this year. The pandemic experience is reinforcing Synergos findings from six months ago that providing general operating support can build a trust-based relationship between grantees and funders and empower social impact work. It also seems to be aiding adaptability amid fast moving events based on TAI member observations. Yet, a new study by the Center for Effective philanthropy suggests delivering on that pledge is tougher than we might think.
Turning to the CSO perspective, Ruchita Chandrashekar calls for a new, dynamic definition and practice of resilience that comes from a place of empathy and compassion. There is much to reflect on in terms of how we live our values and that extends to in-house compensation practice. Kathrin Frauscher shares how Open Contracting Partnership have been working to strengthen their HR practices through co-design, performance and fair compensation practice.
What about bringing transparency and equity to the world of research? Check out this Workbook from MIT GOV/LAB that brings together guides and templates to that end through engaged scholarship practices.
Finally, we can all do with some inspiring stories right now, so good to hear from a new wave of narrative creators, movers, and shakers working to change narratives for social good in the second part of Oxfam's Narrative Power and Collective Action Vol. II (shame the creativity did not extend to the title!)
Essential Participation: Add your voice to Integrity Action's Brainstorming survey
Integrity Action is planning a series of knowledge products on sustainability in social accountability in the coming months. Please fill out this survey with key questions about how citizen-centred accountability mechanisms can be funded, governed, and administered in the long term.
TAI Spotlight: From Learning to Action: Tracking Impact for a Funder Collaborative
From Learning to Action: Tracking Impact for a Funder Collaborative | Transparency and Accountability Initiative
We are excited to publish our new Monitoring, Evaluation, and Learning (MEL) plan. Building on the publication of our 2020-24 strategy in May, see our we intend to capture insights, track and understand what is effective, what is not and adapt along the way.
Luminate's Grantee Perception Report findings | Luminate
What does it mean to be responsible, engaged, and compassionate — not just as a donor, but as a true partner? Well, Luminate has published its Grantee Perceptions Report to better understand and learn about their partner's experience from working with them. Read about their findings, recommendations from the report, and how they are taking this forward.
Supporting Grantees through Evaluation| MacArthur Foundation
Joanna Cohen, Senior Evaluation Officer, shares how the foundation foster relationships with grantees through evaluations, which eventually benefits them in the process.
Practical Steps Toward Healthier Listening| Hewlett Foundation
How do we encourage philanthropies, other sectors, the rest of the country to see the importance of listening? Hewlett Foundation President Larry Kramer shares insight on listening with empathy and saving free speech on Philanthropy Magazine. Don't miss his contribution in the New York Times on how the U.S can expand the US Supreme Court and protect judicial independence.
Strengthen regional journalism and disability rights advocacy| Ford Foundation
The Foundation has also partnered with the Bloomberg Media Initiative Africa to strengthen regional journalism in Kenya, Nigeria, and South Africa and announced a new fellowship in partnership with Mozilla to expand and deepen the intersection of technology and civic space. Meet the fellows here! Also, checkout the disability future fellows and the work they do around disability rights.
The Modern Agreement of Amity and Commerce | Open Society Foundations
It is possible to structure the rules of international trade differently; it does not have to aggravate inequality. U.S. trade lawyer, Beth Baltzan outlines key elements of an agreement in a 10 chapter paper with the overarching purpose of fostering positive relations between like-minded parties.
Job Listing
Call/ Opportunities
Calendar