Published March 2, 2021
Highlights
Clearing blockages
PPE = Public Purse Exploited?
Whose liability?
What's your G.Q.?
No longer hard of hearing
Who is watching who?
TAI Spotlight: Boosting education accountability in a pandemic world
Clearing blockages
Worrying signs of the long-term implications of the pandemic continue to build. For example, the World Bank and UNESCO reveal two-thirds of low and middle-income countries are cutting education budgets given the fiscal pressure they are under.
Understandable then that attention turns to raising more revenue and making sure it goes to social needs (not just debt payments). Tax Justice Africa and11 other CSOs ask the African Union to create a more inclusive and sustainable Africa after COVID 19. At the global level, some hope for a global tax deal that most countries can live with as new U.S. Treasury Secretary Janet Yellen signals she'll drop demands for a "safe harbor" for U.S. firms.
Another positive tax shift as the Portuguese Presidency of the E.U. unblocks dormant rule for public country by country tax payment reporting opposed by the likes of Ireland and Luxembourg. The bloc should now move ahead with a new law to force multinationals to reveal their tax payments and activities for each member state.
Want inspiration for more reform? The UN FACTI Panel report came out professing a roadmap to fix gaps in the global framework to combat tax abuse, corruption, and money laundering. Re the latter, just a few hours after the governor of the Central Bank of Libya, Sadik el-Kabbir commits to a policy of providing financial security and order for Libyans; Global Witness reveal fraud operations in the Letters of Credit (L.C.) system run by the Central Bank and highlight the role of "correspondent banks" in London in enabling illicit financial crimes.
PPE = Public Purse Exploited?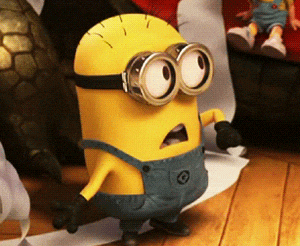 Pandemic failings also remind us of the oft disconnect between transparency and accountability. Take PPE spending: Polly Toynbee digs into the collapse of integrity in U.K. politics amid cases of questionable COVID contracts, dodgy appointments, nepotism, and toothless watchdogs. In South Africa, Neil Cole notes how the PPE scandal occurred in the same year the country was awarded the number one budget transparency score.
In another example of the accountability gap, testimony at the State Capture Commission revealed how Parliament failed to hold the Passenger Rail Agency of South Africa (PRASA) looters to account. Across the continent, Nigeria's launch of a huge public infrastructure investment raises questions over project transparency and Chinese investors' involvement.
Whose liability?
The big freeze in Texas again reveals the problems that accrue from prioritizing shareholder dividends over utility investment. Will anyone be held responsible for the grid going dark? Spillover consequences include emission of 3.5 million pounds of excess pollutants as refineries burned excess natural gas to prevent damage to equipment.
Across the pond, Global Witness highlights how EU-based banks funneled an astounding €7 billion between 2013 and 2019 to agribusinesses groups involved in deforestation around the world. The campaigners call for E.U. action, while Jill Soffer argues the importance of philanthropists utilizing the clout they have with key banks.
Of course, governments have their share of responsibility, too. Last week we featured new research showing the climate liabilities of national oil companies. This week reminded us of the vulnerability of those companies to political interference as Brazilian President Javier Bolsanaro replaces the head of Petrobras with a former general, reportedly due to worries of political consequences of easing fuel subsidies.
Some cause for hope: shareholders are demanding "more transparency on what steps the companies are taking to address climate change in a meaningful way." Part of a broader trend of corporate impact investing and how they might play a powerful role in accelerating the transition, for example, via Amazon's $2bn climate pledge fund.
What of Development Finance Institutions? Publish What you Fund highlights how they must have robust systems in place that can manage and mitigate risks of adverse environmental or social outcomes.
What's your G.Q.?
Economist Seema Jayachandran talks about the roots of gender inequality, while Florencia Cavalli Durán and Karina Kalpschtrej highlight how to mainstream gender diversity and inclusion in open government. See how Africa Freedom of Information Centre is removing barriers through their Feminist Open Government Initiative work, while Poder Ciudadano shares experience using Canada's Gender-based Analysis+ tool (published in Spanish here) and call for action based on the growing body of evidence that vulnerable groups are most harmed by corruption.
What of addressing gender inequality in the workplace? David G. Smith and W. Brad Johnson share important tips on how male allies can develop better situational awareness and sharpen their gender intelligence (G.Q.) Gillian Tett walks us through the intersection of diversity issues in Big Tech and in their A.I. applications.
No longer hard of hearing
Listening has become a thread among TAI Weeklies of late – this time we flag funder insights from the Listening Fund. Read where listening does and does not work while discussing the unique context that funders listen within. Marisa Denker and Kiersten Mailler outline how using listening to start on a positive note will quickly get you on track with an engagement process that will benefit everyone involved in any community project.
We've featured the shifts that funders have made during the pandemic, and the Centre for Strategic Philanthropy highlights three major steps to incorporate resulting learnings into the long-term approach of philanthropy. Ashoka similarly discuss the challenge of shifting philanthropic norms to a more systemic level and prioritizing local knowledge for greater success, while a new book of essays, grantmakers and nonprofits share why foundations should focus on what non-profits need most, including what happened with loosened strings on grants and offers of generous, multiyear support.
Foundations aren't the only ones contending with a new era – Vu Le writes on the importance on "sunsetting" as a consideration not only for foundations but for non-profit organizations and individuals as well. He also encourages funders to consider root causes of nonprofit behaviors, including systemic failings of government to provide public goods and services and funder prioritization of "innovation" at the expense of sustained effort.
Who's watching who?
Returning to corporate accountability, what to do when democracy is under threat and civic space challenged? We featured private sector roles in speaking up for civil society last week, but a live test case is emerging in Myanmar, where we see some corporate actors calling for respect for human rights and democracy, but not all are choosing to speak out or divest.
Switching to Belarus, profound changes in civic consciousness have led to a new rise in civic activism – but Katia Glod urges the E.U. to provide Belarus civil society with coaching, technology transfers, and financial resources.
Talking of help, the Beacon Project at the International Republican Institute recently launched a new interactive dashboard to help map civil society organizations combating disinformation and foreign malign influence across Europe and Eurasia.
Bellingcat's investigative journalism may have saved the life of Vladimir Kara-Murza, who was able to call his attempted assassinators and urges use of the Magnitsky Mechanism as a means to get back at them. (Campaigners are pushing for the mechanism's renewal).
We end this with a note from U.S. Secretary of State Anthony Blinken honoring twelve international anti-corruption champions and whistleblowers – a welcome change in tone.
Other stories:
Essential call: Help us advance the use of extractives data in Colombia!
One week to go! Colombia-based organization working on transparency on mining royalties, gender inclusion, ethnic inclusion and those using extractives data to improve response and recovery to COVID-19 – please submit your ideas to advance the use of extractives data.
TPA Full Disclosure: Stan Getui on why fiscal transparency matters
Luminate Investment Principal, Stan Getui helps source and manage Luminate's grants and investments in Africa. He was previously a strategy consultant with Dalberg Advisors, where he focused on inclusive finance and ICT and Investment for Development. Listen now to hear our discussion around anti-corruption drive fatigue in Africa and how grantee organizations are moving the needle to build solutions that apply to the country where they work.
TAI Spotlight: Boosting education accountability in a pandemic world
Boosting education accountability in a pandemic world | Transparency and Accountability Initiative (TAI)
A new phase of vigorous advocacy, accountability and open dialogue is needed to improve coordination, coherence and alignment in education. TAI's Michael Jarvis, Michael Gibbons, Megan Haggerty, and Sarah Beardmore explore best ways on reinforcing funder learning on education advocacy.
Evaluating our aid transparency grants cluster: Takeaways and reflections | Hewlett Foundation
Joseph Asunka and Jodie Clark shares three takeaways and reflections from the evaluation of aid transparency as part of their ongoing strategy refresh. Read the summary and full report of the evaluation.
#PhilanthropySoWhite | Ford Foundation and MacArthur Foundation
What is the role of white leaders in philanthropy in dismantling white supremacy? Watch MacArthur Foundation President, John Palfrey, Executive Vice President of Program at Ford Foundation, Hilary Pennington and other Foundation head on the work and rewards of overcoming whiteness in philanthropy and supporting racial justice.
Job Listings
Calls/Opportunities
Calendar