Published June 15, 2021
Highlights
Sun-lit vistas
Are we entering a new age of corporate transparency? Martin Sandbu is hopeful as he looks progress on the tax and climate fronts, and envisages that in the near future, "successful companies will be those who can do their business as well in the open as in the dark."
Jacob Bjorheim backs his case re climate disclosure, while Amol Mehra argues that while many corporations are creating plans to achieve net-zero emissions, it won't be enough without a robust accountability ecosystem that uses concrete incentives and credible enforcement mechanisms.
If you want incentive to adjust to climate action, new research suggests that Norway's sovereign wealth fund would have earned over $100 billion more if it had switched from oil/gas to green stocks three years ago.
Of course, any shift in investment will not automatically reduce corruption risks in remaining fossil fuel production. Referring back to U.S. amped-up commitments to prioritize fighting corruption, Alexandra Gilles highlights three ways to prevent future corruption in oil and mining: pile attention on obvious risk areas, tie corruption to climate policy, and prevent corruption in critical mineral supply chains.
While not explicitly framed as an anti-corruption initiative, there are still elements to cheer as an activist in EITI's 2021 progress report featuring stories related to extractive contracts, beneficial ownership, corporate accountability, and more. Despite unprecedented challenges, EITI Executive Director Mark Robinson says, "several countries have embraced a new, flexible approach to reporting, publishing timely and relevant data on the impact of the pandemic on the sector."
Other news is less pretty. Human Rights Watch exposes how government failure and corporate greed continue to fuel corruption and contribute to mass environmental destruction in Indonesia. The Global Initiative against Transnational Organized Crime reveals how Chinese nationals are increasingly influential players in Zimbabwe's illicit gold trade as SOMO pulls together some useful learnings from controversial overseas Chinese mining investments.
Grand summitry (and, yes, taxes)
This past weekend's G7 Summit yielded some useful nuggets if not wholesale ambition – dig into the New Atlantic Charter, the Open Societies statement, and overall G7 communique at your leisure.
Progress toward a global tax deal was affirmed, and five finance ministers made a case for a global minimum tax. However, José Antonio Ocampo and Tommaso Faccio critique how this deal promises to be one that serves rich countries far more than poor ones, while Ronen Palan is among the skeptics who think the reform may just give rise to a whole new suite of tax avoidance schemes.
On that note, another five luminaries took to the editorial page this past week – this time former U.S. Treasury secretaries – all asking the Biden administration to fund the Internal Revenue Service as the best path to clamp down on avoidance. Why is it an issue? ProPublica's analysis of a vast cache of IRS information shows how America's billionaires, including Warren Buffett, Michael Bloomberg, and Elon Musk, pay little to no income tax compared to their massive wealth. Something ain't right!
Perhaps all countries could do with an equivalent to the new tax explainer released by the Institute for Fiscal Studies in the U.K. (Reminds us a little of the open analysis of wealth tax reform proposals during the U.S. election campaign last year.)
Long read of the week – Rebellions, Rascals, and Revenue
If you are still itching for more on tax, you might want to pick up a copy of this new entertaining history of taxes in society (and, yes, you read that right – taxes and entertaining need not be an oxymoron!)
Warning signs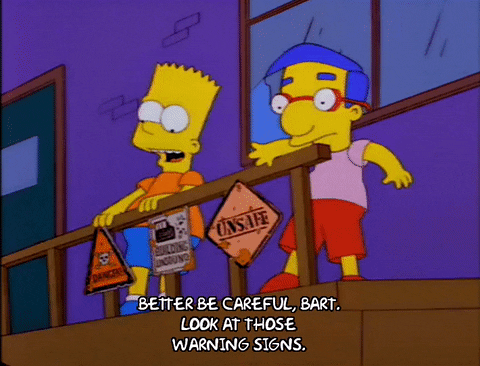 On the big picture, we noted a few intersectional developments hinting at governance needs this week. First, Rachel Kleinfeld explains why security and democracy advocates alike should care about and collaborate on security sector governance. Second, the Center for Global Development discusses the need for new donorship models in the multilateral humanitarian system, and, third, the election this past week of both Syria and Belarus to the Executive Board of the World Health Organization. Another indicator on top of pandemic realities, that governance of health responses has room for improvement. David Adesnik is not impressed.
Talking of the pandemic, Global Integrity has continued its collation of COIVD-19 trackers related to transparency, accountability, and participation in health and economic responses. TAI joined a session to discuss new analysis of their effectiveness and here Erin Fletcher, Jorge Florez, and Courtney Tolmie share lessons on making data useful, especially in the fight against corruption. (Compare how things have developed since TAI's own review tracker review last summer).
No counting the need for such efforts as Axios warns half of the U.S. pandemic's unemployment money may have been stolen and funneled out of the country, much of it ending up in the hands of criminal syndicates in China, Nigeria, Russia, and elsewhere. Watch out for multi-million romance scams and read up on money laundering allegations against Lebanon's long-time central bank governor, Riad Salameh.
More encouragingly, Nigeria's Kaduna State details how it enlisted citizens as "Eyes and Ears" to provide on-site feedback to improve service delivery and public spending effectiveness even during this past year. Similarly, in Liberia, Accountability Lab document an inspiring case of co-creation via Open Government Partnership (OGP) even amid the pandemic.
Last week, we mentioned the OECD's new lobbying guidance. This week, Sarah Dickson writes how lobbying reform is a vexing issue for OGP members and how some groups are using national action plans to advance lobbying reform.
TPA Full Disclosure: Olive Namutebi on advocating from the place of evidence
In honor of this year's international albinism day, we spoke with Olive Namutebi on how Albinism Umbrella is collaborating with local communities to promote and protect the rights of people with albinism. Albinism Umbrella is one of the winners of the Voice-funded open and inclusive governance program that is co-sponsored by TAI-member, Hewlett Foundation.
Use me (don't abuse me)
Wonder how data is governed, shared, and used for the public good around the world? Then you will be excited that Global Data Barometer has launched its maiden survey to support data gathering from over 100 countries. This will eventually see the collection of a new research-ready open dataset, leading to in-depth analysis and country and sectoral profiles.
For their part, the Asian Development Bank offers a new guidebook on collecting, compiling, analyzing, and disseminating disaggregated data to measure Sustainable Development Goals progress by population segment. That need could extend to the United States, where Bhaskar Chakravorti details how the digital divide mirrors racial and economic divides.
Switching continents, Nigeria's ongoing twitter ban could cause significant damage to economic and democratic development, with lost productivity threatening the country's economic recovery.
In treatment
Rosemary Lark reflects on stakeholder analysis and findings from a survey to identify which Stakeholder Analysis Tools are used most frequently by anti-corruption, integrity or governance practitioners. Spoiler alert – there is no one common tool.
Jessica Leight sheds light on the varying impact of randomized controlled trials (RCTs) in development programming. Pair with David Evans's review of a major new volume explores RCTS in development – a chance to get lost in the debates about the value and the ethics of RCTs.
A survey of U.S. nonprofits finds that some were impacted harder than others, no least organizations led by women. We wonder (and fear) that the same applies in other jurisdictions, too. More money would help, so intriguing that as debate heats up in the U.S. about legislation to increase the donor-advised fund payout rate, Andrew Hastings argues they already pay out consistently higher than private foundations.
Finally, what should philanthropy look like 45 years from now? Seven philanthropic leaders share their perspectives. See what resonates with you.
TAI Spotlight: Heading for the exit? Five considerations for funders from collective conversations
Heading for the exit? Five considerations for funders from collective conversations | Transparency and Accountability initiative
Funder exits are inevitable – whether as a result of a foundation's strategic realignment, shift in priority countries, budget cuts, poor portfolio performance, or, in the worst case scenario, opaque top-down decisions. Former Director of the MacArthur Foundation's Mexico Office, Sharon Bissell, joins TAI's Richard Christel and Michael Jarvis to highlight five considerations for an effective and transparent funder exit.
Federation Learning Report | Luminate
Luminate grantee, Co-op Foundation, developed a learning report to look at the program's achievements, highlights, challenges, and learnings. In addition, the report explores the broader social and ethical impacts of technology, particularly the use of digital technology to achieve social impact and financial sustainability.
Soaring interest in diversity, equity, and inclusion: How funders seek and use knowledge | Hewlett Foundation
New study commissioned by the William and Flora Hewlett Foundation and conducted by Engage R+D in partnership with Equal Measure reveals more information on how funders are using information and resources from sector researchers, media, and peers to inform their thinking and practices.
Technology for fair elections in Nigeria | MacArthur Foundation
Co-Director of the Foundation's On Nigeria Program, Kole Shettima writes on how the Foundation supports organizations to use technology to advance transparency, accountability, and democratic principles in Nigeria.
Where Roma rights and environmental justice meet | Open Society Foundations
Team manager with the Open Society Public Health Program, Marek Szilvasi ask Europe to double down on its obligation to restore healthy environments for Roma and listen to their experience in mitigating climate change.
Job Listings
Calls/Opportunities
Calendar