Published October 26, 2021
Highlights
Production gap = accountability gap
Market openings
Who watches who?
Playing vaccine hardball
Pulp stat fiction
Tax dreams
Trouble getting closure
All aboard the translocal
TAI Spotlight
Production gap = accountability gap
As we head towards COP26, it's clear that we face some major accountability gaps between pledges and what's delivered. The new Production Gap report shows net-zero commitments by countries are often proving empty promises.
It doesn't help that some countries (including Saudi Arabia, Japan, and Australia) have been lobbying in the U.N. to play down the need to move rapidly away from fossil fuels, further prompting Transparency International to call on COP26 President, Alok Sharma, to introduce measures that would help address conflicts of interest in climate policy.
Meanwhile, we're happy to see TAI member, Ford Foundation and McKnight Foundation move their assets away from fossil fuels and bank on climate solutions (following a similar move by another TAI member, MacArthur Foundation last month). All in line with renewed calls for funders to do more on climate ranging from McKinsey to the network of philanthropy support groups, WINGS (of which TAI is a member) which recently launched a campaign for funders to make climate pledges a priority. What to do? Having chatted to Dan Stein at Giving Green last week, we were excited to see him lay out four guiding principles for donors on climate action.
Market openings
With his faith in markets, Bill Gates sees huge opportunities in climate investing. Yet meaningful progress will mean taking on greenwashing risks and that should extend to pushing for greater transparency of stock market indices as the Financial Times editorial board demand.
An intriguing sign of markets getting more attuned with a new project to incorporate the cost of lawsuit settlements and inequality when rating municipal bonds – enabling credit and bond investors to better apply a racial equity lens via "fiscal justice ratings" for cities.
Stepping up to national level markets, kudos to the Zambian Ministry of Finance and National Planning that has published detailed updated debt figures through June 2021 broken down by creditors.
Finally, for global lending, Arvind Subramanian and Justin Sandefur imagine a World Bank focused as cash transfer algorithm (not much room for governance considerations there), while Gillian Tett argues the Bank needs to enter a new age of transparency for its own legitimacy. Any volunteers to draft a strengthened World Bank freedom of information policy?
Who watches who?
Watchout for upcoming research by Ford Foundation, Modzilla, and Ariadne on how digital rights and climate justice intersect. Perhaps combine with this new collection of essays highlighting global perspectives on how digital technology is disrupting international politics.
Ian Bremmer highlights how big tech will reshape the global order and we already see how authoritarian regimes are using big tech to monitor dissent and track political opponents, and augment discriminatory and racist policies. How do democracies balance rewarding economic innovation and reaping the financial benefits of Big Tech with the need to protect user privacy, guard against surveillance abuses, and counter disinformation or hate speech?
Facebook is at the heart of these debates and so interesting to see its Oversight Board call for more transparency as they release the first quarterly transparency reports on a company that is answering most of their questions but by no means all.
Meantime, new research sponsored by MacArthur Foundation identifies key obstacles that researchers, activists and advocates face in efforts to open critical public conversations about Artificial Intelligence.
More positively, the Bank of Thailand (BOT) issued its Guidelines on Data Governance to help financial institutions ensure their data governance will be in compliance with accepted international principles.
Playing vaccine hardball
Public Citizen has identified several unredacted previously secret vaccine contracts that reveal pharma company power and how Pfizer took the hard line in the push for profit. Previous analysis of 183 contracts for 12 different COVID-19 vaccines procurement in May had found just one contract published without redactions. Most obscure information of critical public interest.
To better understand why procurement info should be public by default, read this interview about open contracting in the context of the Global Data Barometer.
Pulp stat fiction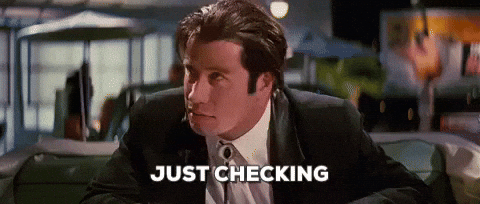 Last week we covered opacity in the rubber industry. This week it's the pulp industry – as Indonesia has launched an investigation into the sector following the 'Macao Money Machine' report.
Meantime, a repeat study by three academics reveals how easy it remains for illicit actors to use anonymous shell companies to launder money – a few banks and corporate service providers raised questions. Bleak reading also in an industry report on Anti-Money Laundering Transaction Monitoring – so much still not done – as another report shows major tax evasion and avoidance scheme cost governments an estimated €150bn (£127bn) in lost revenues.
TAI members discussed the future of beneficial ownership transparency this past week, and one priority is to tackle the use of offshore shell companies in avoiding property taxes – further revealed in the Pandora Papers. Tax Watch's George Turner digs into this in the U.K. context, noting its "time to go after the enablers of tax avoidance" that are causing real harm to society, driving inequality, and laying the groundwork for populism.
The leaks continue to cause ramifications in Nigeria, Ecuador, the United Kingdom, South Africa, and the European Parliament, where lawmakers resolve to get tough with the U.S. and UK on tax transparency.
Tax dreams
If you ask Upendra Baxi, eliminating of tax haven is a human rights issue that even hard-nosed economic theorists and CEOs must now accept.
Alex Cobham believes there are clear measures that can be taken to dismantle financial secrecy; all that is needed is political will and a global tax justice agenda. However, he cautions that "Trusting the OECD to set global [tax] rules… is like trusting a pack of wolves to build a fence around your chicken coop."
Tatiana Falcão and Bob Michel urge overdue attention to tax on international shipping where poorer nations current lose out, while the EU partners Nigeria's Federal Inland Revenue Service to deepen CSOs tax knowledge, compliance and the Platform for Collaboration on Tax offer updates on how its multilateral institutions are helping countries build capacity around tax during the pandemic.
Essential Listenings
In need of a new podcast? Uncharted Ground tells the stories of nonprofit and social entrepreneurs at the forefront of global development and their journeys in social innovations. Or listen to the latest episode of Tax Justice Network's Taxcast.
Trouble getting closure
Is China supporting good governance in its development aid to Africa? Read this Kenya case study, while Publish What You Pay Australia unveil how the Chinese-run mines resulted in an estimated USD $725 million flowing to the Myanmar military regime for 2020 – 2021.
Dawn Brock and Rob Stevens examine mine closure challenges for government and industries. EITI explains how they are leveling up on gender equality in the extractive sector as they announce Gabon rejoining their community.
All aboard the translocal
Funders might want to pay more attention to supporting a translocal network approach for governance, recognizing that innovation is as much about pulling together what already exists in new ways as it is about developing new approaches. McDonald Lewanika and Blair Glencorse explain.
Joachim Krapels, Julie Bélanger, and Loïc Watine reflect on the importance of building a learning culture among funders and nonprofits.
Kristy Newman reflects on the transition from advising policy makers to being a policy maker and the need for researchers to accept the value of engaging in evidence-informed guessing and evidence-informed marketing to help assure that "insights from research are actually transformed into information and outputs that can be used by policymakers."
Last but not least, Vu Le urges western philanthropy to snap out of toxic intellectualization and significantly fund organizations and movements doing the groundwork. Useful as TAI prepares for a session on funding movements next month.
Other Stories
TAI Spotlight
TAI members Ford, Hewlett, and Open Society Foundations join up with a range of philanthropies to mobilize additional resources, expertise, and advocacy power to bolster global efforts to assure no more are left behind by the pandemic.
Ford Foundation welcomes Salih Brooker as their Head of International Cooperation and Global Governance as well as a new cohort of Ford Global Fellows who will bring their local wisdom to design solutions to global inequality.
Luminate says new evidence of Facebook harms must lead to greater oversight of big tech. Now is the time for swift, nonpartisan, and global action to regulate big tech and protect the fabric of democracy.
MacArthur Foundation's President, John Palfrey, explains steps the foundation is taking to ensure that their $8 billion endowment is invested in a more diverse set of asset managers.
Open Society Foundations' New Executives Fund report features newly appointed nonprofit leaders' thoughts about how funders can strengthen and empower them to create smarter partnerships that support transformation and resilience.
Jobs at TAI members
Job Listings
Calls/Opportunities
Calendar
Want to stay updated, subscribe to our newsletter here