Published November 9, 2021
Dear Readers,
The latest packaging of all things transparent, participatory, and accountable is in your inbox! This week, we range from tracking climate commitments to rethinking corruption messaging to putting meaning behind AI for good to standards rivalries to equitable, transparent NGO pay scales.
Don't miss our toolbox for funders and this week's video and podcast suggestions.

Yery,
TAI Communications Fellow.
Highlights
Easy promises – looming accountability gaps
Not what you say, but how you say it? Corruption messaging debates
Behind every figure is a face!
Tax corner – implementation fears, epidemic effects, billionaires
Standards debates – mines, investment edge, recovery
Funder toolbox: playing to strengths, mapping systems, equitable pay
TAI spotlight
Easy promises – looming accountability gaps
The ongoing COP26 summit is generating some impressive-sounding pledges from governments (e.g., over 100 countries committed to end deforestation and limit methane emissions), investors (e.g., claim of $130 trillion mobilized for climate funding and launch of an International Sustainability Standards Board), and funders (e.g., philanthropies and governments jointly pledging $1.7 billion to support indigenous climate change mitigation and conservation, Jeff Bezos joining renewable energy funding efforts.)The big question is, will any of these be meaningfully delivered? Where are the accountability mechanisms? Georgina Rannard and Francesca Gillett make that ask, while Sarah Sax summarizes how some countries are being dishonest with their climate targets, investors start asking harder questions of auditors on climate risks, and Leslie Hook and Joanna Kao call attention to the need for greater transparency in climate spending.
Staying with climate governance, Transparency International offers a new Climate & Corruption Case Atlas. Chris Boose talks about the importance of beneficial ownership reform to minimize environmental destruction. Marcus Pleyer, President of the Financial Action Task Force, urges compliance with evolving FATF standards to limit the abuse of anonymous shell companies.
Palva Holcová notes the value of cross-border collaboration when fighting corruption and financial crimes. A message likely to resonate with USAID Administrator Samantha Power, who placed the fight against corruption as a major priority alongside the shift toward localization as she outlined a vision for development last week.

Joe Grady postulates that changing anti-corruption messaging (i.e. from "crime and punishment" to "guardrails to good government") can improve programming effectiveness – a challenge to research we've featured (e.g. this) suggesting people respond more to retribution on the corruption.

Peter Pomeranzev worries that we need a stronger narrative to challenge impunity. All over the world, we have more evidence of outrageous crimes that fail to resonate with a potentially global audience. Why? Are we witnessing the end of connected narratives?
Certainly, a rough week for public standards in the UK, although not yet complete impunity. Liz David Barret wonders whether the UK has become a captured state, heading in the same direction as Brazil and Hungary.
Watch this #1!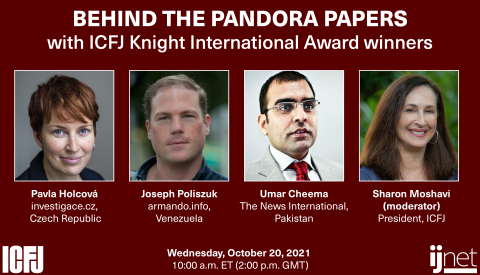 Are you a journalist, communication grantee, or funder working on a large-scale reporting project? Don't miss the takeaways of three award-winning journalists involved in the Pandora Papers exposé.
Sign up
Feeling the need for some bonding with good governance colleagues? They might be virtual still, but don't miss the chance to register for the Open Government Partnership Summit and check out the preceding Summit for Democracy.
Behind the figure is a face!
What does it mean for AI to be ethical, responsible, or good for society? Doaa Abu-Elyounes and Karine Gentelet believe it is time for more nuanced and perhaps quantitative measures that assess the real-world impact of AI on underserved communities. Meantime, Natan Matias states the potential of crowd-sourced algorithmic audits to help hold decision-makers accountable.
Dr. Amanda Clarke and Tom Steinberg hope to excite and engage possible research collaborators on how to strengthen government's digital practices.
Watch this #2!
If you couldn't join any of Open Data Institute's conferences this past week, at the very least watch Mr Gee's poem: Data People, bringing home the message that 'before the data, we are the people'.
Tax corner – implementation fears, epidemic effects, billionaires
Last week, we mentioned G20 countries endorsing the OECD negotiated global tax deal – today, Brigitte Hagemann casts doubts on prospects for implementation of the deal, with many predicting delays.
How is COVID-19 impacting the attitudes of taxpayers? Guilia Mascagni and Fabrizio Santoro examine Rwandan post-pandemic tax sentiments, noting more demand for quality public services in return for tax compliance. Further insights in Tax Justice Africa's annual report.
What of those who have benefited during COVID, i.e., the uber-wealthy? Check out the growth in the billionaire population via the Wealth-X Billionaire Census. Guilia Mascagni and Rhiannon McCluskey examine how lower-income countries can tax the wealthy and hold them accountable to the public.

Essential Listening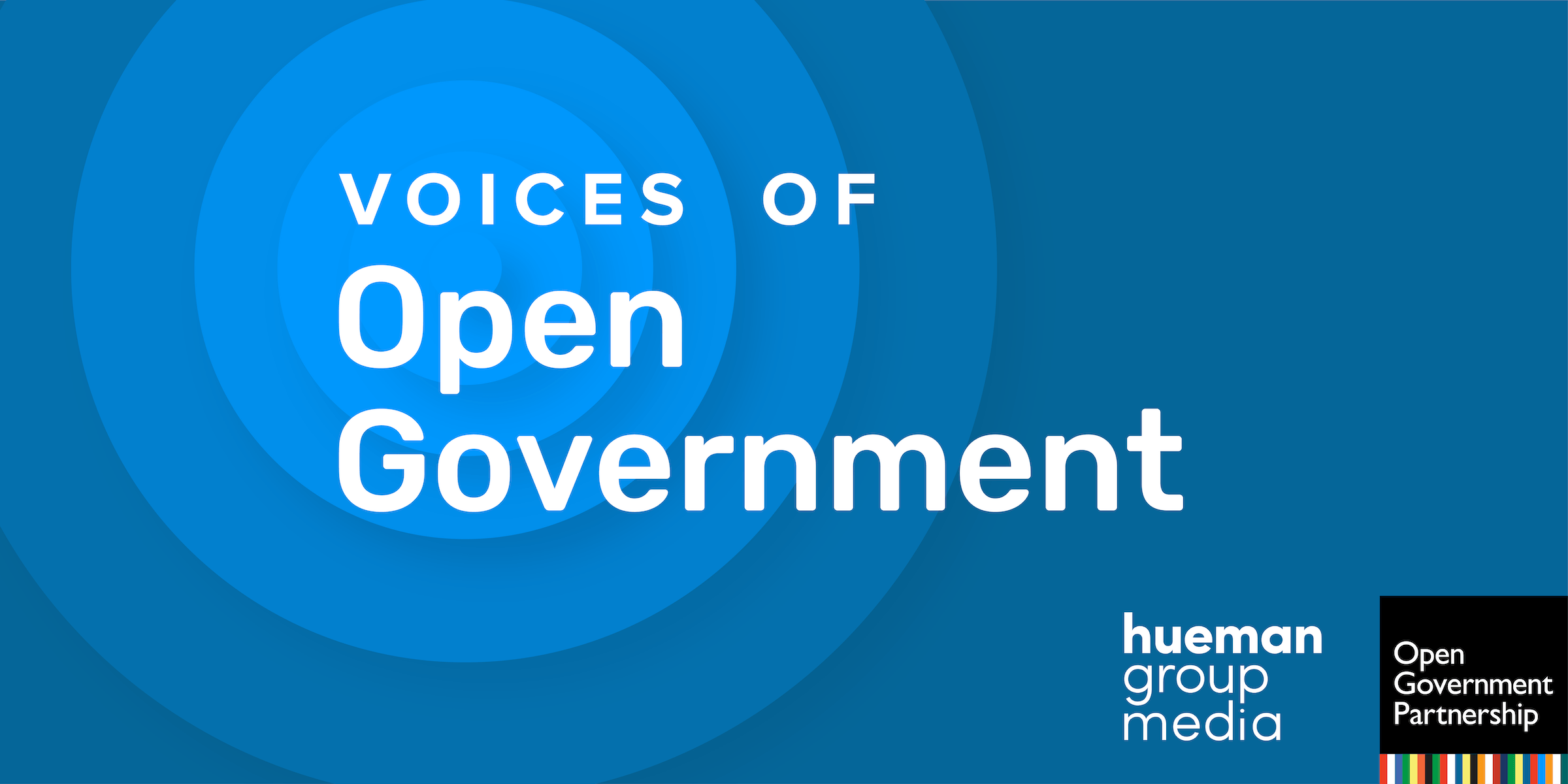 Open Government Partnership launched the Voices of Open Government podcast. From anti-corruption advocates to social justice champions and public servants, hear from leaders who break the mold.
Standard debates – mines, investment edge, recovery
Agustina De Luca examines what the Pandora Papers tell us about extractive industries, while Nick Bainton and Deanna Kemp remind us that more clean energy means more mines and that we shouldn't sacrifice communities in the name of climate action.
In a region with the lowest environmental, social, and governance transparency rate, Matt Sheehan, Marjory S. Blumenthal, and Michael Nelson explain how China's New Standards Strategy could give Chinese firms a technological edge over their Western peers — while also having unintended consequences.
A Columbia Center report noted that a responsible business conduct approach would promote faster and more inclusive recovery from COVID-19.
Funder toolbox: playing to strengths, mapping systems, equitable pay
TAI members recently participated in a training designed and facilitated by Trabian Shorters, helping us think about communities defined by their "assets" instead of their deficits. Here, Trabian lays out the key takeaways – try it on your own program statements.
Global Fund for Community Foundations and Bond have built out maps that help visualize how we #shiftthepower. Jenny Hodgson and Yolaina Vargas Pritchard show the value of seeing the system you want to change.
Grantmakers for Effective Organization explore ways funders can break the traditional model of capacity-building funding and embrace racially equitable principles and practices while Kenneth Rainin Foundation's executive team shares five lessons from their equitable journey so far.
On the grantee partner side, inspiration from Accountability Counsel in designing competitive, transparent, progressive, and equitable compensation systems across global NGO teams. Check out their Compensation Equity and Transparency framework.
Finally, given concerns over dark money in politics, intriguing to read Emma Green's exploration of the use of untraceable funds for progressive causes by such groups as Arabella Advisors.
TAI spotlight
MacArthur and Hewlett Foundations Presidents John Palfrey and Larry Krammer discuss the importance of philanthropy's role in pushing for the reduction of methane emissions. Watch Larry's interview here.
Luminate joined SembraMedia to launch Inflection Point – a new report based on interviews with 200 media organizations in Latin America, Africa, and Southeast Asia. The study is the deepest and broadest research ever done into the state of digital native media in these regions and underscores their vital role in strengthening democracy around the world and holding power to account.
Open Society Foundations named Natalie Samarasinghe as their first global director of advocacy, as part of their drive to speak with a powerful international voice for justice, equity, and free expression.
Ford Foundation's Natural Resources & Climate Change welcome Maryati Abdullah as a new program officer joining the foundation's office in Jakarta, Indonesia.
Jobs at TAI members
Job postings at Hewlett Foundation – Ongoing
Job postings at MacArthur Foundation – Ongoing
Job postings at Open Society Foundations – Ongoing
Job postings at Luminate – Ongoing
Job postings at Ford Foundation– Ongoing
Job postings at FCDO – Ongoing
Job listings
Director, Accountability at Human Rights First – November 18, 2021
Communication Assistant at International Centre for Tax and Development – November 21, 2021
Trustee position on the CoST Board representing international civil society at The Infrastructure Transparency Initiative (CoST) – December 1, 2021
Programme Officer (Governance and Anti-corruption) at UN Global Compact– December 1, 2021
Senior Program Analyst Anti-Corruption at Bureau of Democracy, Human Rights, and Labor (DRL) – Ongoing
Program Officer on Governance at National Democratic Institute – Ongoing
Temporary: Project Assistant with Democratic Governance Team at National Democratic Institute – Ongoing
Senior Advisor on Corruption and Illicit Finance (Myanmar) at The Sentry – Ongoing
Strategic Partnerships Intern at The Fund for Global Human Rights – Ongoing
Calls/Opportunities
Participate: Short Film contest on Unveiling our stories: Victims of corruption – November 10, 2021
Women's leadership mentoring programme in Nepal – November 16, 2021
Board of Trustee at Integrity Action – December 31, 2021
West Africa Civil Society Institute (WACSI) call for papers and articles – Open year-round
Free digital security training– Ongoing
Call for proposals: Informality, tax, and the state – Proposals accepted on a rolling basis
Calendar
A global theory of change for participatory budgeting – November 16, 2021 (11 am – 12.30 pm EDT)
Resolving citizens' complaints: what makes it happen? Who owns the process? – November 23, 2021
National Tax Association conference – November 18-20, 2021
Resolving citizens' complaints what makes it happen Who owns the process – November 23, 2021 (2 pm UK time)
Political Polarization and Municipal Government Accountability during the COVID-19 Pandemic in Mexico – December 8, 2021
The Summit for Democracy – December 9-10, 2021
Open Government Partnership global summit – December 13-17, 2021
International Convention on Anti-Corruption, Good Governance, and Human Rights – April 21-22, 2022 (Boston, MA)
Want to stay updated on happenings around the TPA sector, sign up for our newsletter here